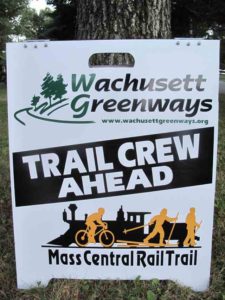 Now is the time for fall trail clearing and ditch cleaning. This is a great 'all hands on deck' season to enjoy working together to steward our trail. Please check the schedule and sign on now for the days and times when you can help. We'll e-mail you a confirmation. Gloves, tools, refreshments provided. Volunteers with chain saws welcome.
Please use Trailwork Sign Up form page to sign up.
Trail clearing schedule for October and November:
Saturday, October 14, from 1 to 4 p.m.
Saturday, October 21, from 9 a.m. to noon
Saturday, October 28, from 9 a.m. to noon
Saturday, November 11 morning or afternoon
Or send the dates of any weekday mornings or afternoons when you'd like to set a time for trail clearing together.