Wachusett Greenways Events
Greenways News
Wachusett Greenways periodically updates this page with announcements, trail reports and conditions. If you find an issue with any part of the trail, please use the button below to Report a Trail Issue.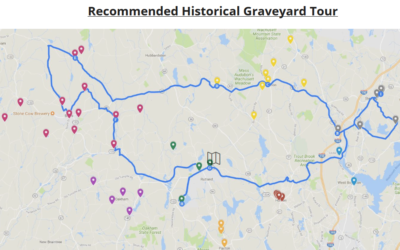 Our new biking tours of historic area cemeteries were designed and created by Boy Scout Kurt Maiser of Troop 182 Holden. The year-long research and resultant Web page(s) are his Eagle Project. Kurt was fascinated by the stories he uncovered of former residents who...
read more
Connecting the Wachusett community with trails and greenways
Wachusett Greenways' mission is connecting the Wachusett-area community with trails and greenways. In 1995, this all-volunteer nonprofit group and our partners began to build and maintain trails. Wachusett Greenways' key project is the Mass Central Rail Trail (MCRT) in central Massachusetts. Members, volunteers, donors and many partners are central to our work. We have completed 19 miles of the planned 30 miles of the MCRT through the towns of Sterling, West Boylston, Holden, Rutland, Oakham and Barre. The first section of trail opened in 1997. On September 30, 2017at 10 AM Wachusett Greenways and friends will celebrate the 20th birthday of the central MCRT opening at the West Boylston entrance to the trail on Thomas Street.
Wachusett Greenways members, volunteers and donors are working to complete the central 30 miles along with our partners including the MA Department of Conservation and Recreation and other Commonwealth agencies, eight towns, regional foundations and businesses. Other communities are working complete the entire 104 miles of the Mass Central Rail Trail between Northampton and Boston.
Learn more about Wachusett Greenways here!