Connecting the Wachusett community with trails and greenways
Wachusett Greenways' mission is connecting the Wachusett-area community with trails and greenways. In 1995, this all-volunteer nonprofit group and our partners began to build and maintain trails. Wachusett Greenways is best known as the steward of the Mass Central Rail Trail (MCRT) in central Massachusetts; we also oversee the White Oak Trail in Holden. Members, volunteers, donors and many partners are central to our work. We envision an expanded network of trails and roads for non-motorized recreation and transportation in central Massachusetts. We have completed 19 miles of trail along the old Mass Central Railroad line, which ran for 104 miles between Boston and Northampton from 1886 to 1938, in the towns of Sterling, West Boylston, Holden, Rutland, Oakham and Barre. The first section of trail opened in 1997 and the newest section opened just this year in Oakham. But the MCRT through central Massachusetts is not yet contiguous: we hope to complete the remaining 11 miles, and with your help we can make it happen! Wachusett Greenways is part of group of non-profits and state agencies that are working together to someday make the MCRT a contiguous 104-mile trail.
Learn more about Wachusett Greenways here!

Wachusett Greenways Events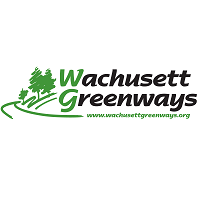 Wachusett Greenways Annual Meeting
Location: Holden Senior Center
Date:  04/27/2017
Time: 6:00 pm - 8:30 pm
Share trail tales, food and fellowship at Holden Senior Center. All are welcome! Celebrate our 22nd Year.
Gathering at 6 p.m., Dinner at 6:30 p.m. (bring a favorite dish to share), Awards and Milestones 7:15 p.m.
Directions: 1130 Main Street, access from Route 122A, Main Street behind the bandstand or Holden Center, Route 31/Highland Street to Bascom Parkway across from the library.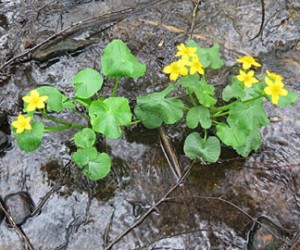 Early May Flowers Walk
Location: Cascades West – contact us to get meet-up location
Date:  05/01/2017
Time: 9:30 am - 11:30 am
Join Jackie's Monday hiking group for an invigorating walk in one of Worcester's open spaces, Cascades West. If the weather has been warm, early spring ephemerals will be up and ready to be photographed. Sign up with Christy at 508-755-6321, moc.l1493235235iamg@14932352356070s1493235235enrab1493235235ytsir1493235235hc1493235235
Wachusett Greenways: Bay State Bike Week Ride
Location: Contact us for meeting location
Date:  05/13/2017
Time: 9:30 am - 12:00 pm
Ride the Nashua River Rail Trail. Enjoy 24 miles round trip on this asphalt-paved trail. Bring a snack/lunch. We'll stop for Ice cream in Pepperell. Contact Dotty- ten.t1493235235sacmo1493235235c@kul1493235235emrok1493235235 to sign up.
Wachusett Greenways: Bay State Bike Week Ride
Location: Contact us for meeting location in Hudson
Date:  05/20/2017
Time: 10:00 am - 12:00 pm
Ready for a moderately challenging ride? Join us on the Assabet River Rail Trail. Beginning with a sweet ride through Hudson and a railroad car for kids to explore, cross the Assabet River and ascend a gentle but long slope into Marlborough. In spring, bright green foliage against a slate ledge is especially beautiful. The trail wends past a hilltop view of Fort Meadow Reservoir and up to a point with easy access to Marlborough. The return trip is especially fun because it is basically downhill. At the end, a very nice ice cream shop awaits. Contact Liz Johnson moc.l1493235235iamg@14932352350581n1493235235osnho1493235235je1493235235